happy birthday!
Janey turns 20 next monday, 21st March. celebrated her bday at kbox this afternoon.. had lots of sweet birthday cake. fr River Gauche. went to a newly opened billard place at cuppage after dinner. new bluey tables and fat, round tipped cues. (thats what jie n andrew said). i kindda like that place. peaceful. not too crowded. not much underage peeps.. continuous mandarin hits churning out of the hi-fi. damn gd ones i say. a little on the expensive side. wkdays $8, wkends $9. for non-members. around there lah.. peak hr ba. not too sure.
*I will study for my exams. no more lazing and tv. appealing for 'tutors'. computing maths and OOPJV. anyone??*
@Kbox Cineleisure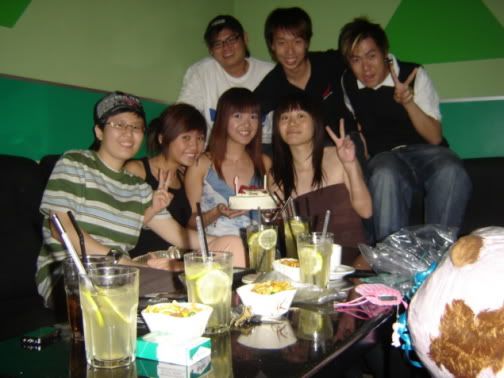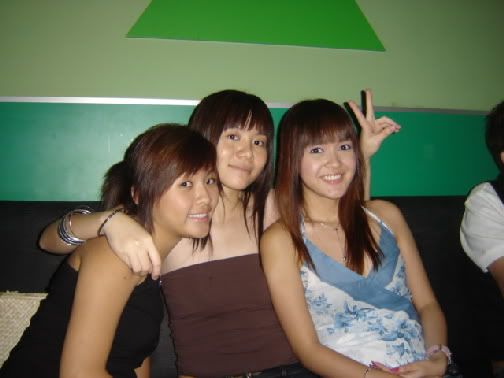 4 of us @Kpool. irvin, ying and gaen left earlier.